Sandra Baldwin
,

Realtor - Co-Founder at Launch Real Estate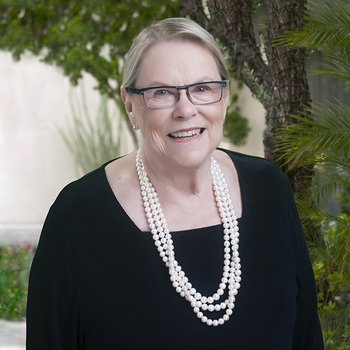 Sandra Baldwin, a second generation Arizonan whose paternal grandparents were pioneers, was born in a small town to parents who both had graduate degrees and who gave her a great gift, (especially in the 1940s) --- always encouraging her to believe she could do whatever she chose to do. They never expressed doubts or reservations about what little girls could or could not accomplish. She firmly believe she has always been judged on what she has accomplished personally, not as an issue of gender.

Educated at the University of Colorado and Arizona State University, (B.A., M.A.), she has been a farmer, a college professor, a poet, and a mom who carpooled to swimming meets, basketball games and horseback riding lessons --- and one who worked endless hours and local and national swimming meets. Her life has never been separated into volunteer versus paid jobs. If it was there to be done, the motto has always been, "Just do it!"

In 1982, Sandra decided to go into real estate sales so she could stay involved in sports without a nine-to-five job. She had tired of teaching, the children were grown, and she wanted a job that would allow her to leave at a moment's notice --- to create a budget for fledgling U/S. Swimming or some other special project that needed to be done.

Real estate has been very good to Sandra. She has developed a company that sells up to $100 million of residential real estate per year. Since Sandra began her career in luxury homes real estate, she has recorded nearly a billion dollars in sales. She has been the Top Company Producer at nearly every brokerage she has been with, ranking in the Top 10 for three National companies as they changed ownership. In 1999 Sandra was ranked 7th out of over 73,000 sales associates for Coldwell Banker International and her eight years at Russ Lyon Sotheby's International Realty saw her consistently as a top three producer for the company. Her achievements include lifetime membership in the Scottsdale Board of Realtors Multi-Million Dollar Club, the Phoenix Board of Realtors President's Round Table and Coldwell Banker International President's Elite. She has had the flexibility, at the same time, to become the first woman president of an Olympic sport, USA Swimming in 1984, and the same honor when elected as President of the U.S. Olympic Committee in 2000. Sandra has always been very active in charities such as her local United Way and building homes through Habitat for Humanity Valley of the Sun. She is a proud Grandmother.