A Snapshot of the Valley Luxury Market 2016 - 2017
Posted by The Sandra Baldwin Team on Tuesday, September 19th, 2017 at 2:15pm.
Our Valley of the Sun has a wide variety of homes, and our luxury market has shown a pattern that repeats itself, at the same time producing circumstances within the economic growth, or lack thereof, in the overall national and even international markets.
What follows is a peek at 2016 and 2017 luxury home sales around the valley with data and observations about the whys and wheres of luxury buyers and sellers wants and needs, driven by a number of factors, but largely the flow of money into and out of the state and the nation. Starting from the top down, first, there is the Town of Paradise Valley, and considering this is a small town (and one zip code), we are seeing numbers like we've never seen before, including the number sold in 2008, that many thought might never be surpassed. There have been 137 closed with 10 pending ranging in price from $1.7M to $6.0M through mid-August. The Phoenix/Scottsdale Arcadia and the Biltmore areas have had great growth with 32 sales in 2016 at over $2.5M this year to date. Lot sizes range from 15,000 sq. ft. to over an acre, and many of them are new construction. Arcadia is probably the most family friendly neighborhood in metropolitan Phoenix and the reason for families with children (great schools) moving to the area. It is one where we see families riding bikes, strolling babies, and playing games in the front yards. Furthermore, it is conveniently located for schools, restaurants, and shopping. From there, move up to North Scottsdale, a much wider geographic area than Paradise Valley but sprinkled with great luxury subdivisions, golf course amenities with Silverleaf and Desert Mountain holding the majority of high end sales. Desert Mountain has had a sale this year as high as $6.9M and Lost Canyon (not a golf course community) has a $6.5M sale this year. Now on to East Scottsdale, another sprawling area from Scottsdale Road to the east to Fountain Hills. In 2016 and to date in 2017 there have been 45 sales in the luxury price range with 3 of them over $3M.
The far west and south valley has not been left out of this explosion of high end sales. The area of high end sales is small, but it had one sale over $4M. Mesa has three over $4M range. Times are changing, and watch those areas for future high end market growth. Interestingly, all over the valley there has been a huge surge of new construction, with contemporary leading the way….Straight forward, simple lines with open floor plans where kitchen, dining and living spaces all open to one another showing the lifestyles have changed, and regardless of price are leaning toward less formal living….a good plan for our Arizona lifestyle.
The question is how long this boom will last? I think we all know there will be other cycles to come as the national economy either expands or contracts, but it looks right now as if the current trend could continue for a long while. I, personally, never want to see another 1990s with interest rates at 19 per cent, or a repeat of 2009 where sales seemed to be one short sale after another and good folks were losing their hard-earned luxury homes across our great valley.
So much of what has come about in the last year and a half can be contributed to our hard working professional real estate agents and builders recognizing what the public wants and needs. They are all to be commended for their knowledge and dedication to their chosen professions.
The statistics here come from MLS data, and I cannot guarantee their complete accuracy, but let us all enjoy the good time while they last.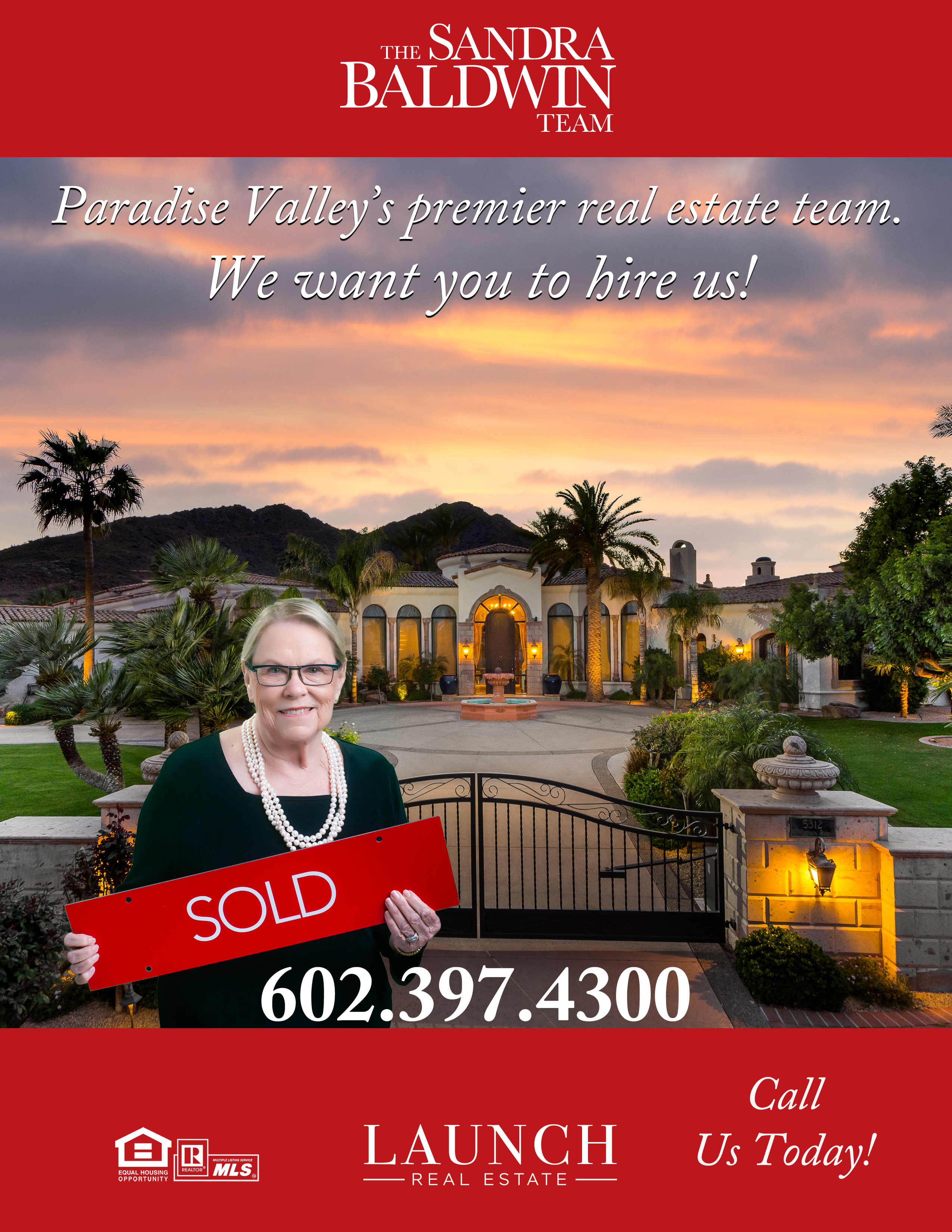 Leave a Comment